Identity-making roots and linguistic maintenance
The case of a group of heritage speakers of Calabrian origin
Keywords:
language contact, psychosocial variability, VOT, Italian-Argentinian migrants, heritage speakers
Abstract
This work aims at detecting the weight exerted by four psychosocial factors on the maintenance of the aspiration feature of voiceless stops produced by Italian Argentinian migrants from Calabria. The main objective is to verify if a persistent sense of belonging to the heritage cultures and languages can trigger higher /p t k/ aspiration levels. Information about language uses, attitude towards Italian and dialects, and degree of integration in the host country culture was collected through an interview, elaborated and converted into indicators (from 0 to 2). These indicators were used to carry out both qualitative and quantitative analyses, in order to assess the presence of correlations between the given factors, based on self-evaluations, and VOT values produced by migrants when speaking their home dialects.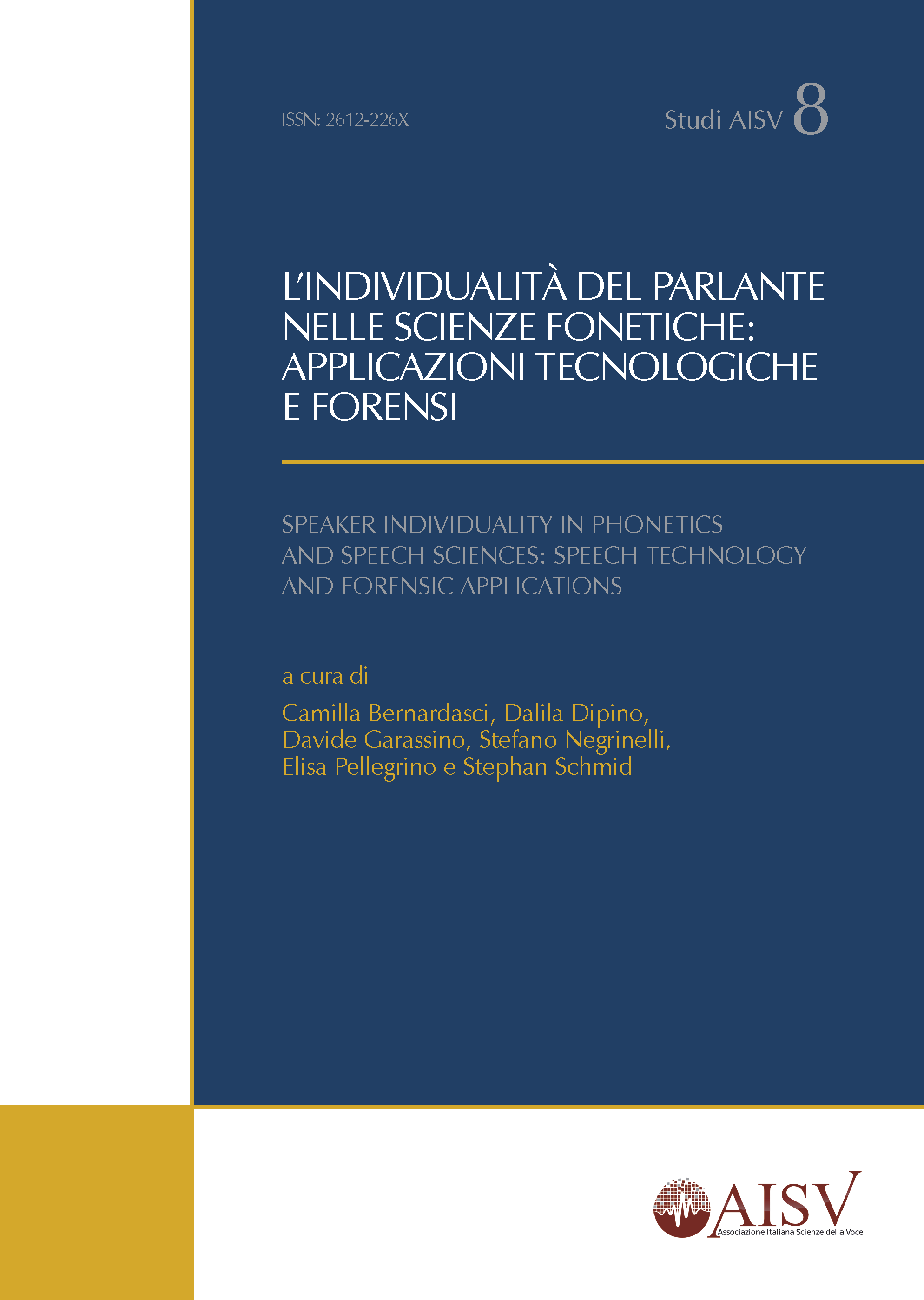 Downloads
License
This work is licensed under a Creative Commons Attribution-NonCommercial 4.0 International License.