A new concept of "voiceprint" as identification and rehabilitation tool
Keywords:
voiceprint, FFT, laryngeal stress, identity, rehabilitation
Abstract
The concept of voiceprint always arouses many perplexities: it has been criticized several times in the past and it has therefore been archived. What if we made a mistake? In this study we tried to make a completely innovative use of it, observing it from a new perspective. We analysed the voices of more than a thousand subjects. We divided the spectrum of the voice into four categories, extrapolating refined biological information. In particular we analysed the adduction of the vocal cords, the use of the oral cavity, the mucosal wave and the physiological aspects of the apparatus. This new idea of voiceprint has proved to be an unexpectedly effective rehabilitation tool. We do not rule out that it may be reconsidered for use in forensic field in the future.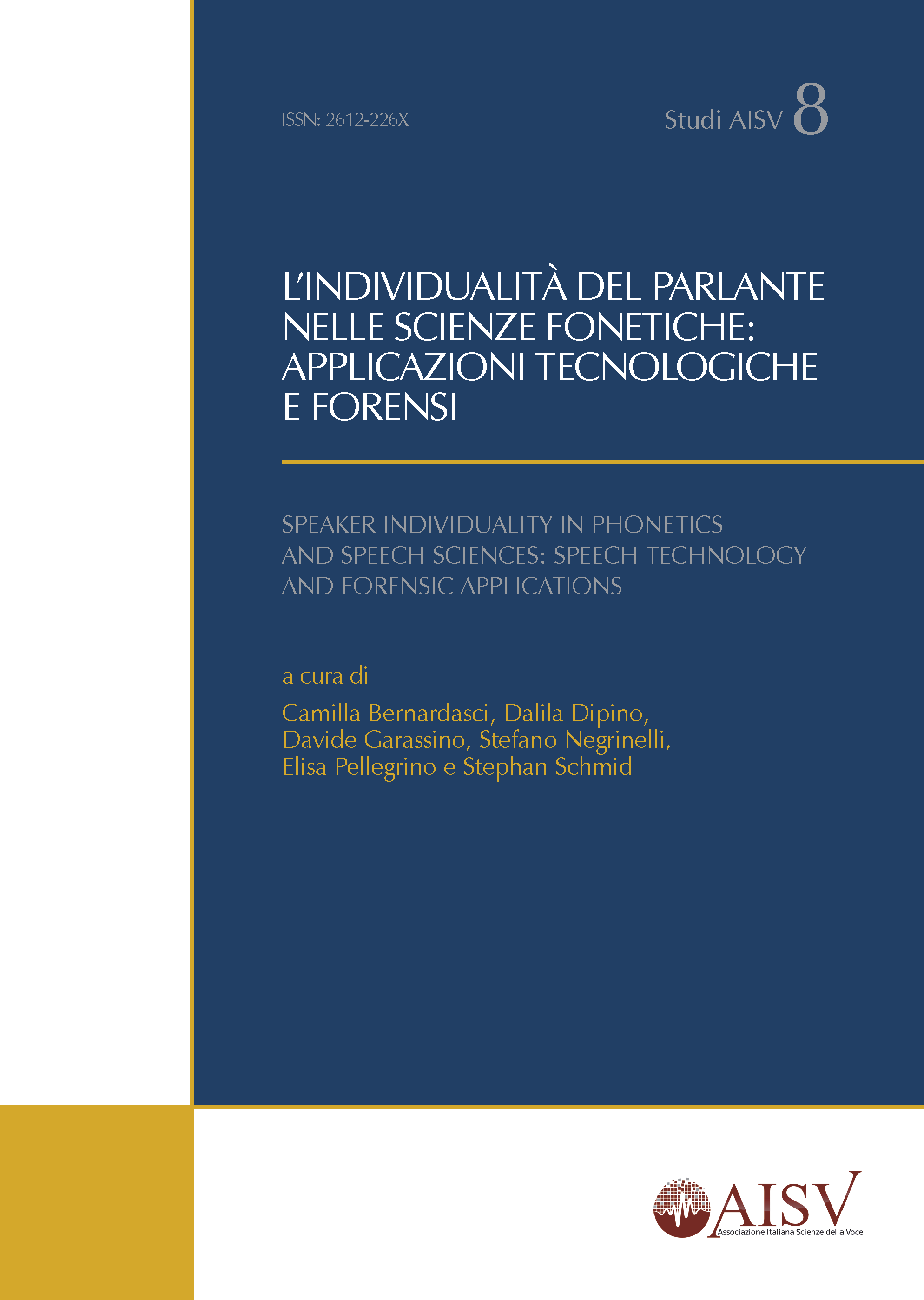 Downloads
License
Copyright (c) 2021 AISV - Italian Association for Speech Sciences
This work is licensed under a Creative Commons Attribution-NonCommercial 4.0 International License.