Preface
Abstract
The present volume unites a selection of papers presented at the 17th National Conference of the Italian Association of Speech Sciences (AISV), which was held online on February 4-5, 2021. The main focus of the conference was on speaker individuality in phonetics and speech sciences. The volume is divided into two parts. The first part gathers ten research papers dedicated to speaker individuality, voice recognition, and forensic phonetics in general. The second part, entitled "Prosody, Sociophonetics, and Coarticulation", contains twelve contributions dealing with various aspects of phonetic research.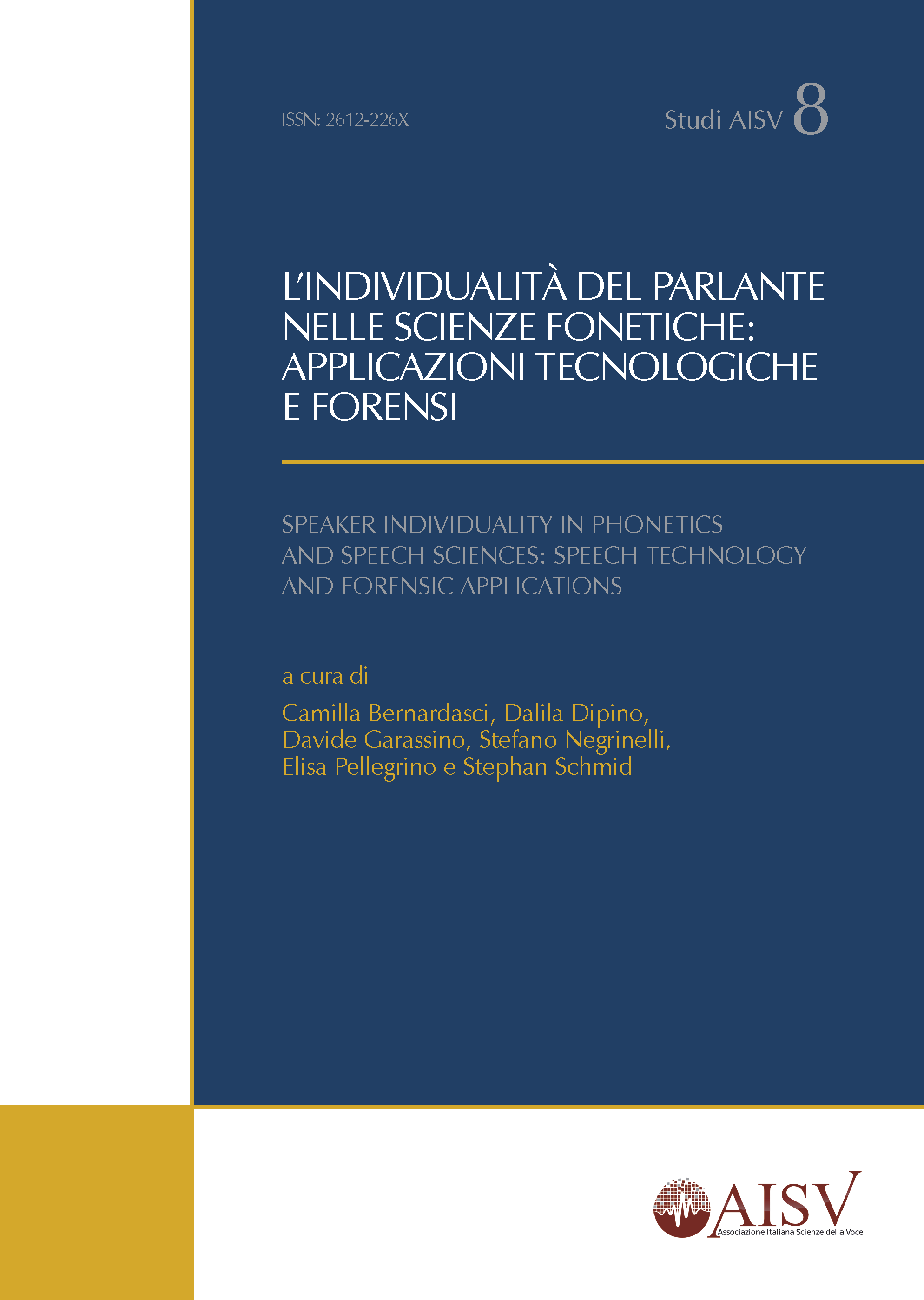 Downloads
License
Copyright (c) 2021 AISV - Italian Association for Speech Sciences
This work is licensed under a Creative Commons Attribution-NonCommercial 4.0 International License.