Discriminating speakers using perceptual clustering interface
Keywords:
speaker identification, naïve listeners, automatic speaker verification systems, clustering
Abstract
The challenges facing naïve listeners tasked with identifying or discriminating speakers are well documented. In addition to providing listeners with high-quality speech recordings that accurately represent the speakers, the perceptual task itself is equally important. Conventional perceptual speaker identification and discrimination tasks include voice parades and pairwise comparisons, however, there are concerns regarding their design and memory biases, respectively. As an alternative our study proposed the development and use of a perceptual clustering method, where participants performed speaker discrimination tasks with a novel clustering interface. A state-of-the-art automatic speaker verification (ASV) system was used to select speech stimuli used in our study. Our findings revealed participants were able to distinguish speakers with high accuracy, which significantly correlated with scores generated by our ASV system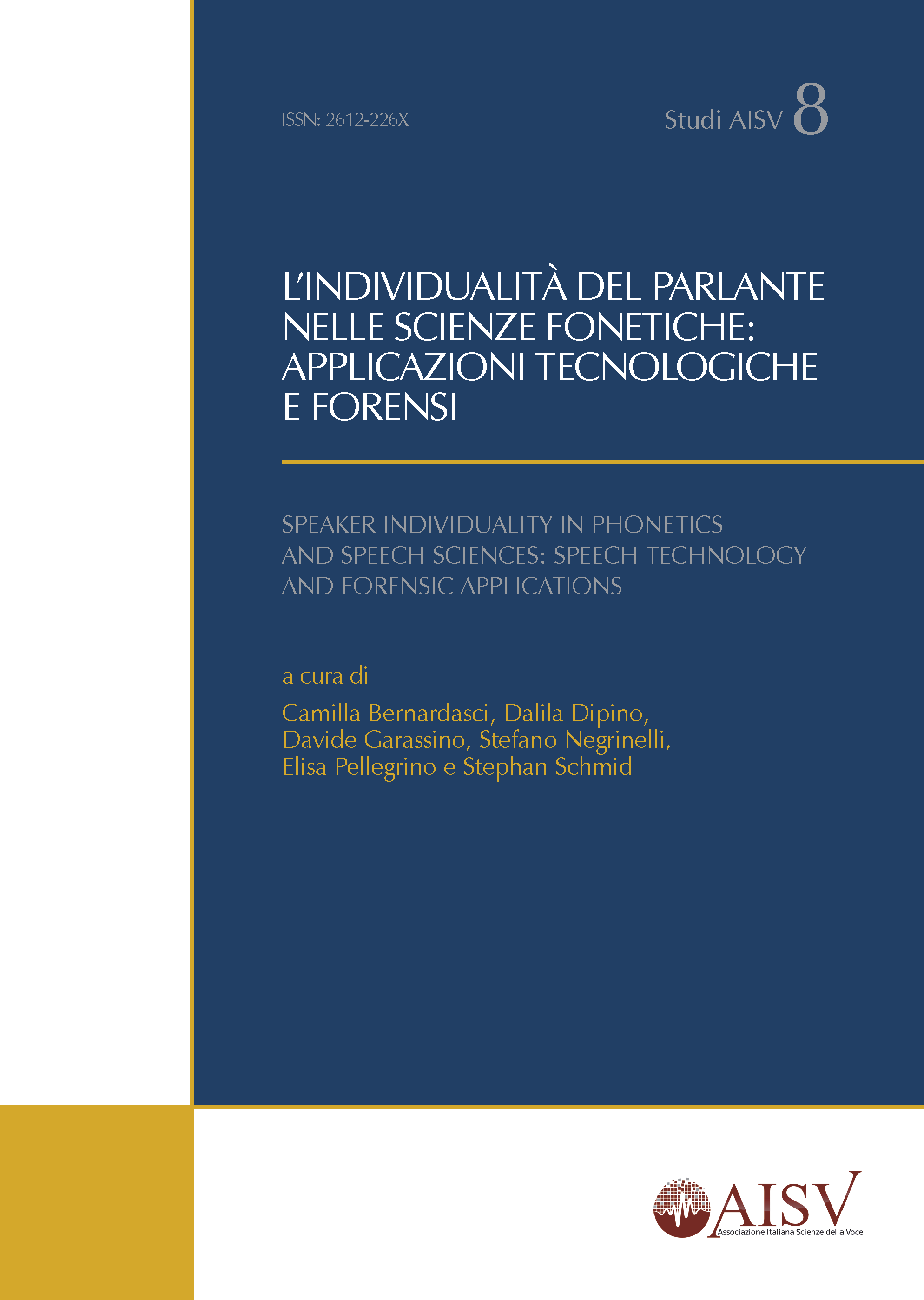 Downloads
License
Copyright (c) 2021 AISV - Italian Association for Speech Sciences
This work is licensed under a Creative Commons Attribution-NonCommercial 4.0 International License.